Swiss Design – Order Out of Chaos
The saying "beauty is in the eye of the beholder" might be very true. However, what is even more truthful, almost to the point of universality, is that functionality and practicality trumps beauty any day. It is precisely this premise that the International Style – or commonly known as the Swiss design – espouses to achieve.
No Más Picasso Por Favor
In today's world with rather bizarre modern art, which nobody seems to understand (or at least admit to not understanding), the Swiss design approach is a fresh breeze of an older and more conservative design style. Born in the 1920's, this style, in all areas of art, architecture, literature, and graphic design strives to figuratively and literally illustrate. In other words, quality matters more than quantity.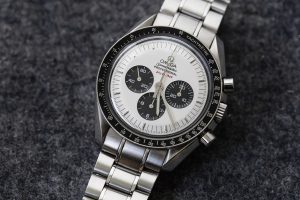 Reinvigorating Blast from the Past
Although Swiss Design has its roots in the 1920's, the global general population began to take notice of this new style of design later in the 1950's. Two of the most prominent representatives of Swiss design were Josef Muller-Brockmann and Armin Hoffman, both from Switzerland. Since "hipsterism" and admiration for all retro-culture has re-emerged today, so has attention to Swiss design been resurrected.
Pragmatism Through Simplicity
Particular emphasis to details and clearly defined typography are two guiding factors in Swiss design. One could argue that many of the world's most famous companies from Apple to Nike drew inspiration from such simplistic pragmatism. For example, Wincher.com, a SEO and tracking service provider, focuses on providing simple SEO analytics to its clients.
Although search engine optimization is an incredibly complicated field, Wincher is able to simplify its core competences in a Swiss design way: focus on what matters without irrelevant additions, which usually blur the lines in companies' strengths.
Eclipse in authenticity
Today, we live in a society with an obsession for design excessiveness and over-doing. Perhaps people have grown tired of such grotesqueness and consequently yearn for simplicity, functionality, and authenticity. Luckily Swiss design offers minimalistic efficiency in typography and in content structure design.
Related Posts